False Sex Crime Allegations Leads To Case Dismissed – What Now?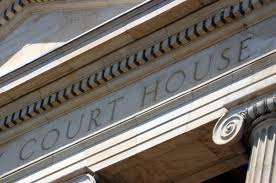 By Colorado Sex Crimes Defense Lawyer – Attorney – H. Michael Steinberg
A recent case in New York City – clearly points out what can go wrong in a felony sex crime prosecution.
Darrell Dula – 26 – was one of four men – charged in a NY sexual assault case. His case was dismissed after an over zealous prosecutor was found to have violated New York's criminal procedural laws involving basic fairness.
The man filed suit against New York City and the Brooklyn district attorney's office for:
1. Malicious prosecution
2. Defamation

and

3. False imprisonment.
Recanting Alleged Victim – Evidence Was Withheld – Hidden From The Defense
Darrell Dula, unable to post bond, – was continuously jailed for 10 months on a rape charge that never went to trial and was dropped, is now suing prosecutors.
Why? – because the alleged victim said she lied about Dula's involvement and that information was withheld from the criminal defense attorney in violation of the defendant's rights… among those rights – the right to disclosure of ALL of the evidence – not just evidence the DA decided to release.
The victim told the investigating officer, "Can't a ho change her ways?" – Dula's lawyer, said, that "We believe that the victim's account against our client was incredible from Day 1. The whole thing just stinks."
Huge Headlines At Indictment – But A Quiet Dismissal
The case was highly publicized in June of 2011 at a news conference which announced the indictments of Dula and three co-defendants on charges of rape, sex trafficking and compelling prostitution over the course of a decade.
The case was dismissed when the assistant district attorney, Abbie Greenberger, quit her job rebelling against the kind of pressure every prosecutor is under every day… the pressure to prosecute – especially high profile cases.
In this case the defendants were initially indicted with much fanfare by grand jury. Later – the testimony before the grand jury was contradicted by the an ongoing DA based "re-investigation." –
It is alleged that the Brooklyn DA's office sat on a "rape recantation" for nearly a year.
The allegations in the civil lawsuit state that "A day after accusing Jawara Brockett and Dula, however, the girl, then 22-years-old, went back to the police, and told detectives she was simply a prostitute for 5 years and made up the allegations against Brockett and Dula."
Failure To Turn Over Police Reports – Exculpatory Statements – Brady Material
Failure to turn over exculpatory evidence – so called Brady evidence – or evidence pointing to innocence is not only an ethical violation – it is a violation that cuts to the foundations of our criminal justice system. Here, the Brooklyn DA's Office from the start, failed to turn over police records – critical medical records – both of which demonstrated a history of "mental illness and amnesia."
It was not until April 2012 – almost a year later – that the alleged victim's recantation was turned over to the criminal defense lawyer.
"The girl indicated the night of the alleged rape that she had made up the story," said Dula's lawyer. "She indicated that she was in a consensual relationship, as opposed to being the victim of sex trafficking."
False Rape Allegations – The Destruction of A Man's Life
Consistent with a prosecutors duty to reinvestigate a serious felony case where credibility questions have been raised – the DA ultimately recognized their duty – determined that the case demands dismissal – and dismissed the case "in the interests of justice," but NOT BEFORE destroying at least one man's life.
A version of this article appeared in print on October 10, 2012, on page A20 of the New York edition with the headline: Ex-Defendant Sues Prosecutor After Rape Charge Is Dropped.