The Limits Of Parenting – Frustrated California Mom Charged With Child Abuse -Chains Son To Stop Him From Gang Activity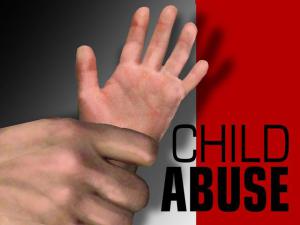 By H. Michael Steinberg Email – hmsteinberg@hotmail.com
Parents – so frustrated with the lure of sex, drugs and violence, have taken extreme measures to "save" their children from the dangers of the street. Here in Colorado – as a criminal defense lawyer, I have had parents plead with me to force the judge to "place" their children in locked facilities and "treat" them so they will not commit additional crimes.
The limits on the rights of parents and the obvious pain parents sustain in trying their best to control their children in what is often a terrible world – are illustrated in the story of Irma Navarro – a young mother in California who recenlty found it necessary to chain her 10 year old son in Santa Ana to prevent him from leaving the house to join in gang activity.
The Facts – What Is Child Abuse In California?
Chaining your son to a tree by the ankles and forcing his legs into one side of a pair of shorts is the easy case of child abuse. The irony here is that even that extreme measure was not enough to prevent the boy from getting free and running away.
Irma Navarro was a single mother who had to leave her son to work – often coming back very late at night. Her act in chaining up her son was the sad result of ignorance and frustration – as it was obvious to all that she loved her son desperately.
Working hard as a house cleaner – she saw this extreme act as her only alternative because she could not afford a babysitter for two of her three children. As a result of her crime – as is most often the case – all of her children were taken by child protective services and she was charged with "willful cruelty to a child" under California law.
What Is Child Abuse Here in Colorado? – Child abuse (18-6-401)
Colorado's child abuse law is complex. I have written on the subject many times. It may surprise parents to know that the law is broken into multiple punishments that are basically dependent on two things:
First – what was in the mind of the accused at the time of the act?

Second – what was the resulting injury?
The issue here – are the limits placed on caregivers, such as parents, teachers and babysitters.
All parents, child guardians, and other caretakers are required by law to protect the children in their charge. Negligence – even well intentioned is punishable by jail and or prison. Even acts that do not result in injuries but place children at risk are punishable as in the DUI context
In Colorado – even having children exposed to a caregivers use of drugs – can be charged as child abuse.
The legal demarcation between legally permitted parenting based discipline and child abuse is blurry at best. The physical punishment as discipline that I experienced as a child would be child abuse today and certain cultural methods of discipline are no longer tolerated in our hyper-protective world.
While Not All Acts Of Parental Discipline Are Abuse – If You Are Charged Or Under Investigation – Call A Colorado Criminal Lawyer
What you may consider as normal discipline can result in an arrest, charges, and the seizure and removal of your children. You need to contact an experienced lawyer in this field to protect your rights. Waiting – assuming your "truth" will at some point become obvious to all – is naive.
Teachers and other professionals – more than ever – must be sensitive to the overreaction and the "moral outrage" that all members of law enforcement – the police, the DA, the judges, the system itself – experience and then visit on those charged with child abuse. Juries react viscerally at trial after merely hearing the charges read to them.
The consequences are serious and may impact the rest of your life.
If you need to understand the law in this area: Here is a LINK to an article about Child Abuse In Colorado