Impersonating A Police Officer or Firefighter Will Get You Jail In Colorado – Impersonating a Peace Officer – Fire Fighter Under C.R.S. 18-8-112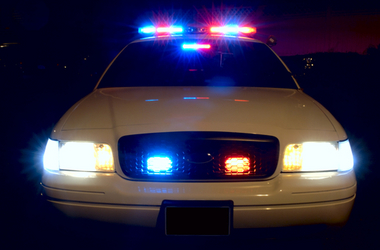 By H. Michael Steinberg Colorado Criminal Defense Lawyer – Attorney
Michael Maher was a trained firefighter with an associates degree in the sane field. He had a degree from a fire academy and was certified in wild land fire fighting. What he didn't have was permission to fight the two fires he has now been prosecuted for in Colorado.
Impersonation of a firefighter or police officer is a crime in Colorado. The law is found Impersonating a Peace Officer under C.R.S. 18-8-112:
18-8-112. Impersonating a Peace Officer
(1) A person who falsely pretends to be a peace officer and performs an act in that pretended capacity commits impersonating a peace officer.

(2) Impersonating a peace officer is a class 6 felony.
Mr. Maher was convicted twice for impesonating a firefighter. The most recent sentence for Mr Maher was 42 days in jail and probation with terms and conditions including public service for fighting the High Park Fire in Larimer County. But this was not Maher's first rodeo – several months earlier he received a 60 day sentence for impersonating a firefight Lower North Fork Fire in Jefferson County.
H. Michael's Take on The Crime of Impersonating a Peace Officer 18-8-112
It has been my experience that men like Mr. Maher intend only good from their actions. They do not have the kind of criminal intent one sees in most criminal acts. To defend these cases properly, it is particularly important to determine the motivations of the person charged vis a vis the commission of the crime.
If the crime of Impersonating a peace/police officer occurs in a different context – that is the commission of other crimes – such as theft, sexual assault, or burglary of a home or business – the crime is considered much more serous and needs to approached from that perspective.
H. Michael Steinberg has handled several of these cases (Impersonating a Peace Officer under C.R.S. 18-8-112) over his 38+ years specializing in Colorado criminal law. =
ABOUT THE AUTHOR: H. Michael Steinberg – Email The Author – A Denver Colorado Criminal Defense Lawyer – or call his office at 303-627-7777 during business hours – or call his cell if you cannot wait and need his immediate assistance – 720-227-2277.
H. Michael Steinberg, is a Denver, Colorado criminal defense lawyer with over 38 years of day to day courtroom experience – specializing in Colorado Criminal Law along the Front Range. Call him if you have any questions about …Impersonating a Peace Officer under C.R.S. 18-8-112.