By H. Michael Steinberg Colorado Criminal Defense Lawyer – Attorney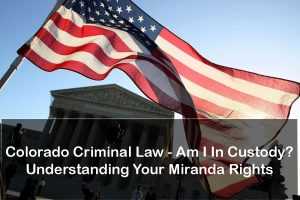 Colorado Criminal Law – Am I In Custody? Understanding Your Miranda Rights – Understanding your Miranda rights is as simple as analyzing two questions: Were you in custody? If yes, were you questioned by law enforcement?
Both questions have to be answered in the affirmative before your so called "Miranda rights" attach the situation.