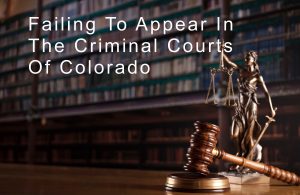 By H. Michael Steinberg Colorado Criminal Defense Lawyer
Does Failing To Appear For Court Really Have Serious Consequences In Colorado?
Failing to appear in the Colorado criminal court system IS serious. Unlike missing an appointment with a doctor, lawyer, or dentist, there are serious consequences. This article addresses the nature of failure to appear incidents and what to do if you miss your court date.