By H. Michael Steinberg Colorado Criminal Defense Lawyer – Attorney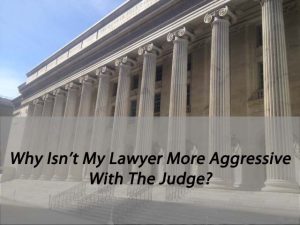 Why Isn't My Lawyer Getting More Aggressive With The Judge? The perception that a criminal defense lawyer is not "fighting for you" in court because the lawyer is well known and well received by the District Attorney/Prosecutor is a common flaw in the thinking of persons uninitiated to the criminal justice system.
The advertisements that flood the internet and our television screens of flamboyant "pit bull" trial lawyers prey on those who believe the more aggressive you appear with a Judge for example – the better the result.