Colorado Miranda Rights Law – AfterThe Boston Bombing – What Is The Law In Colorado On Miranda?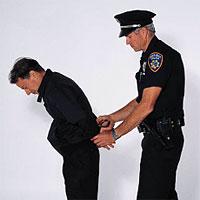 By Colorado Criminal Defense Lawyer – Attorney – Colorado Miranda Rights Law – H. Michael Steinberg
Colorado Miranda Rights Law is sometimes not only internally complex but is ever evolving for law enforcement since the original Miranda decision so many years ago.
Understanding the application of the Miranda decision – the imposition of the advisement and issues surrounding the waiver of your Miranda rights requires a close look at the law and what constitutes a valid waiver of those rights.
In 2009 – the Colorado Supreme Court issues its ruling in People v. Clayton. The rule was stated in that decision – clearly – if a waiver of Miranda is knowing, intelligent, and voluntary, then it is then valid.

The Facts Of Clayton
The relevant facts are that Clayton was advised on the way to the station of his Miranda rights after he had been arrested. He waived those rights – blurted out a statement not in response to a questions and was asked to wait until they all arrived at the police station before making his statement.
At the station, Clayton met Detective Losasso, who again advised him again of his rights, reading them from the standard Miranda warnings form used by most police officers.
After Clayton reiterated that he understood his rights, Losasso presented a written copy of the Miranda rights for Clayton to sign as a waiver. Clayton moved to sign the waiver but then hesitated, asking, "what do you mean talk to us?" and further stated, "I mean, I have no problem, it's just, you said this could be used against me in court." The Detective responded that this was his opportunity to "tell his side of the story."
Clayton then asked to call his mother to ask her if he should sign yes or no. The Detective said there was no telephone and that the decision of whether to waive his rights and give a statement was "up to you but, you know, if you don't want to sign it, that's your right."
Clayton then chose to sign the waiver and told his side of the story – essentially incriminating himself in the felony charge. While he claimed self defense – his version was not believed by the jury and he was convicted.
Colorado Miranda Rights Law – What Is An Adequate Advisement of Your Miranda Rights?
and:

When Is A Waiver Of Your Miranda Rights Involuntary and the Product of Police or Other Government Coercion?
Colorado Miranda Rights Law – The Restatement of the Law
Analysis of the validity of a Miranda waiver must begin with "a two-part step analysis."
First, the judge must determine whether the defendant was adequately warned of his privilege against self- incrimination and his right to counsel;

and

Second, the judge must determine whether the defendant knowingly, validly, and voluntarily waived these rights.
Important Point – The police who are doing the questioning have no obligation to inform a suspect of the possible subjects of an interrogation or the facts and circumstances which may be pertinent to his or her decision to talk to police.
The Waiver – A waiver of your Miranda rights is involuntary only if the police induce the waiver through actual coercive conduct
A waiver of Miranda rights resulting in a confession or inculpatory statement is considered to be involuntary only if coercive governmental conduct, whether physical or psychological, played a significant role in inducing the defendant to make the confession or statement.
What Does Involuntary Mean?
A suspects decision is not involuntary because it is unwise, or may prove unwise in hindsight.
Miranda was never intended to help a suspect make a good decision – it only protects defendants against government coercion leading them to surrender rights that are protected by the Fifth Amendment; it goes no further than that."
What About The Phone Call?
While Colorado law CRS Section 16-3-402 creates a statutory right to call one's family at the earliest possible time after an arrest, that rule is NOT constitutional. A violation of that rule does not create the right to have evidence suppressed as would certain constitutional violations – such as a Miranda violation.
A waiver need only be knowing, intelligent, and voluntary, – if it is – it is valid. Even if Clayton was denied his right to a phone call – that is not the kind of police conduct that would render his waiver involuntary. The "social pressure to cooperate with police" is not the kind of coercion that violates the Miranda rule.
Finally – the extreme nature of the suppression of evidence is not within the judge's power to punish the one phone call rule.
Colorado Miranda Rights Law