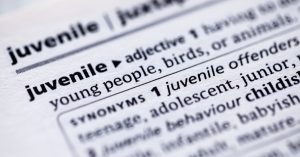 By H. Michael Steinberg Colorado Criminal Defense Lawyer
H. Michael Steinberg has had extensive experience representing juveniles who have been charged having committed criminal acts. That experience spans the least serious traffic matters and minor misdemeanors to the most serious kinds of felony crimes.
"I have two "kids," a son and a daughter. Both have become lawyers in the last two years (2018 -2019). One of my kids is a District Attorney, the other a criminal defense lawyer (go figure).