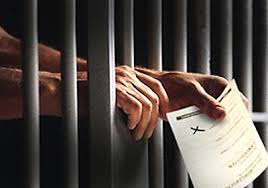 By H. Michael Steinberg – Colorado Criminal Defense Lawyer – The Right To Vote In Colorado
The question – Colorado Criminal Lawyer Series – Will I Lose My Right To Vote If I Am Convicted? is a question I am often asked. It goes to the issue of the "collateral" or indirect – unforeseen impacts of a criminal conviction.
To many – the right to vote is as important as their freedom.