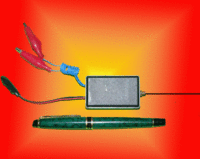 The question of whether someone illegally bugged Senator Mitch McConnell's office raises serious questions that arise from a recording that recently was obtained by the news organization Mother Jones.
The nature of the recording is not at issue in this blog entry – that would be the political side of the matter. What is at issue here – is the legality of an individual – NOT a direct participant in a meeting – and not present at the meeting – surreptitiously recording the meeting.
While it is unclear as to who made the recording – or why – or how Mother Jones obtained the recording – what is clear is that the FBI has been tasked with determining – if they can -the mode and method behind the making of the audio message… and hopefully identifying the who behind the recording.