Colorado Rewrites Drug Crime Sentencing Laws In 2013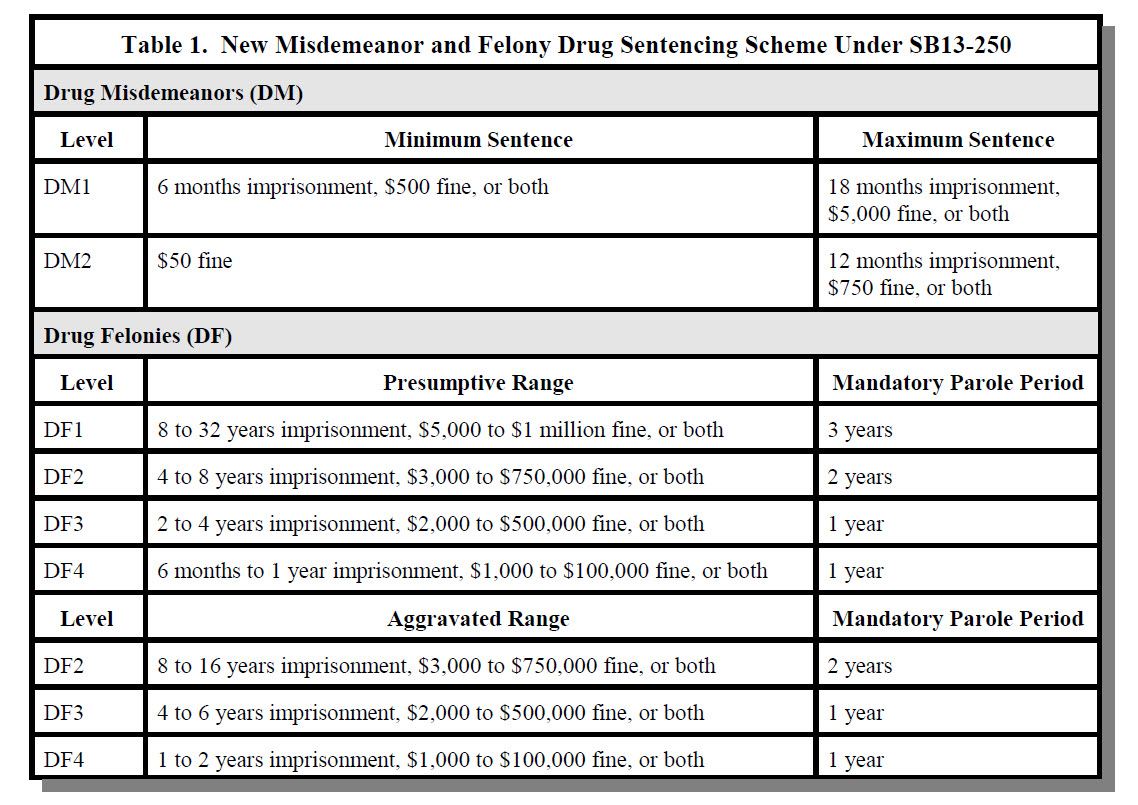 A new Colorado drug crime sentencing bill SB – 13-250 – has resulted in massive and POSITIVE changes to Colorado's Uniform Controlled Substances Act. The new law creates too many changes to include in this short blog.
If you wish a thorough analysis of the law – please follow this LINK to my Colorado Drug Crimes Website – for a more complete look at the law.
In A Nutshell – here is what the law does:
Makes major changes to current drug crime sentencing laws by:
• creating new felony and misdemeanor drug sentencing grids • assigning each existing drug crime a new drug penalty based on the new sentencing grids;
• adding all drug felonies to the habitual sentencing schemes;
• establishing a sentencing option for offenders convicted of certain drug felonies that allows the court to vacate the felony conviction and enter a misdemeanor conviction in its place if the offender successfully completes a community-based sentence (probation or community corrections);
• requiring a judge to exhaust alternative sentencing options for certain level 4 drug felony offenses prior to sentencing an offender to prison;
• requiring a judge to hold a resentencing hearing or make written findings for any level 4 drug felony offender who is terminated from a community corrections program;
• allowing a judge to impose residential drug treatment as a probation condition for drug misdemeanors;
• allowing defendants convicted of misdemeanor drug offenses to be sentenced to intensive supervision probation if appropriate;
and
• prohibiting a plea agreement involving a drug offense from requiring a waiver of the defendant's right to petition for sealing of his or her criminal conviction records.
Thousands Now Will Not Go To Prison
Furthermore while under the current law, if a person violated the terms of a deferred judgment and sentence (DJS), a judge was required to enter the guilty plea and impose the original sentence. If the DJS is related to a drug offense, this new law – allows – but does not require the court to continue the DJS and impose new requirements intended to help the person complete it successfully.
The New Grid
By clicking on the chart above – you will be taken to the new sentencing grid which should help you see the massive changes enacted as a result of the new law. good luck!