2013 Colorado State Legislature Takes An Arrow Out Of DA Quiver In Colorado Bail Bond Violation Cases – HB 13-1242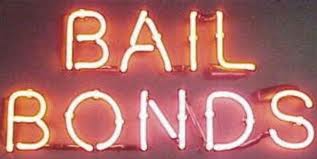 On May 28, 2013 – the governor of the state of Colorado John Hickenlooper signed HB 13-1242 which impacted Colorado Revised Statute 18-8-212. The latter law governs so called "technical" Bail Bond violations.
The change was called "Concerning a Repeal of the Mandatory Sentencing Requirement for Violation of Bail Bond Conditions for Certain Offenders."
What does the law do?
HB 13-1242 took away power from the prosecutors of this state by repealing (removing) the mandatory sentencing provisions of the old law for other than those who fail to appear with the "intent to avoid prosecution or sentence" and for sex offenders. For all others – a conviction under the new law for a bail bond violation permits a sentence to probation.
Stated another way – the new law permits individuals who have been charged with only TECHNICAL VIOLATIONS of their bond ( technical violations consist of things such as missing a urinalysis – being late for an appointment with a pretrial counselor and the like) to apply for probation .
Why Is This Important?
Because the new law allows these "technical bail bond violators" the right to apply for probation – they can avoid the threat of harsh mandatory jail sentences for misdemeanor offenses and mandatory prison for felony offenses.. this is a big deal at many levels.
NOTE HOWEVER – if the bail bond violation is for the commission of a NEW CRIME – the law remains unchanged – including the mandatory jail or prison sentences provided for in the old law.
Here is the law: (The changes are in CAPITAL LETTERS )
Be it enacted by the General Assembly of the State of Colorado:
SECTION 1. In Colorado Revised Statutes, 18-8-212, amend (3); and add (3.5) as follows:
18-8-212. Violation of bail bond conditions.

(3) A person convicted under this section WHO FAILS TO APPEAR FOR A COURT PROCEEDING WITH THE INTENT TO AVOID PROSECUTION OR SENTENCE OR A PERSON WHO IS CONVICTED OF COMMITTING A MISDEMEANOR OR FELONY CRIMINAL OFFENSE COMMITTED WHILE ON BOND shall not be eligible for probation or a suspended sentence and shall be sentenced to imprisonment of not less than one year for violation of subsection (1) of this section and not less than six months for violation of subsection (2) of this section. Any such sentence shall be served consecutively with any sentence for the offense on which the person is on bail.

(3.5) A PERSON WHO IS ON BOND FOR A SEX OFFENSE AS DEFINED IN SECTION 18-1.3-1003 WHO IS CONVICTED UNDER THIS SECTION FOR A BOND VIOLATION SHALL NOT BE ELIGIBLE FOR PROBATION OR A SUSPENDED SENTENCE AND SHALL BE SENTENCED TO IMPRISONMENT OF NOT LESS THAN ONE YEAR. ANY SUCH SENTENCE SHALL BE SERVED CONSECUTIVELY WITH ANY SENTENCE FOR THE OFFENSE ON WHICH THE PERSON IS ON BAIL.
H. Michael's Take:
Prosecutors with weak Colorado criminal cases – before this law was changed – would use the most minor of technical violations for those on bond to file the new charge of Violation of Bail Bond Conditions under 18-8-212.
Because of the mandatory jail or prison sentence provisions in the law – this gave an unfair advantage to the DA and would force the settlement of a weak case where that case should have been tried to a jury. That now – cannot happen.